Survival Earth Update
Hey astronauts! I am excited to announce that we have a massive content update for Survival Earth that has just released!
We've made many improvements to the planet based on your feedback from the last couple of months and we cannot wait to share them with you today!
Join our Discord at https://discord.gg/mc to interact with the community and participate in key alls!
---
Features
We have some crazy new content and many gameplay improvements releasing this season! Read below to find out what you can expect to see this season:
New Spawn
There is a new and exciting spawn for you to enjoy and explore!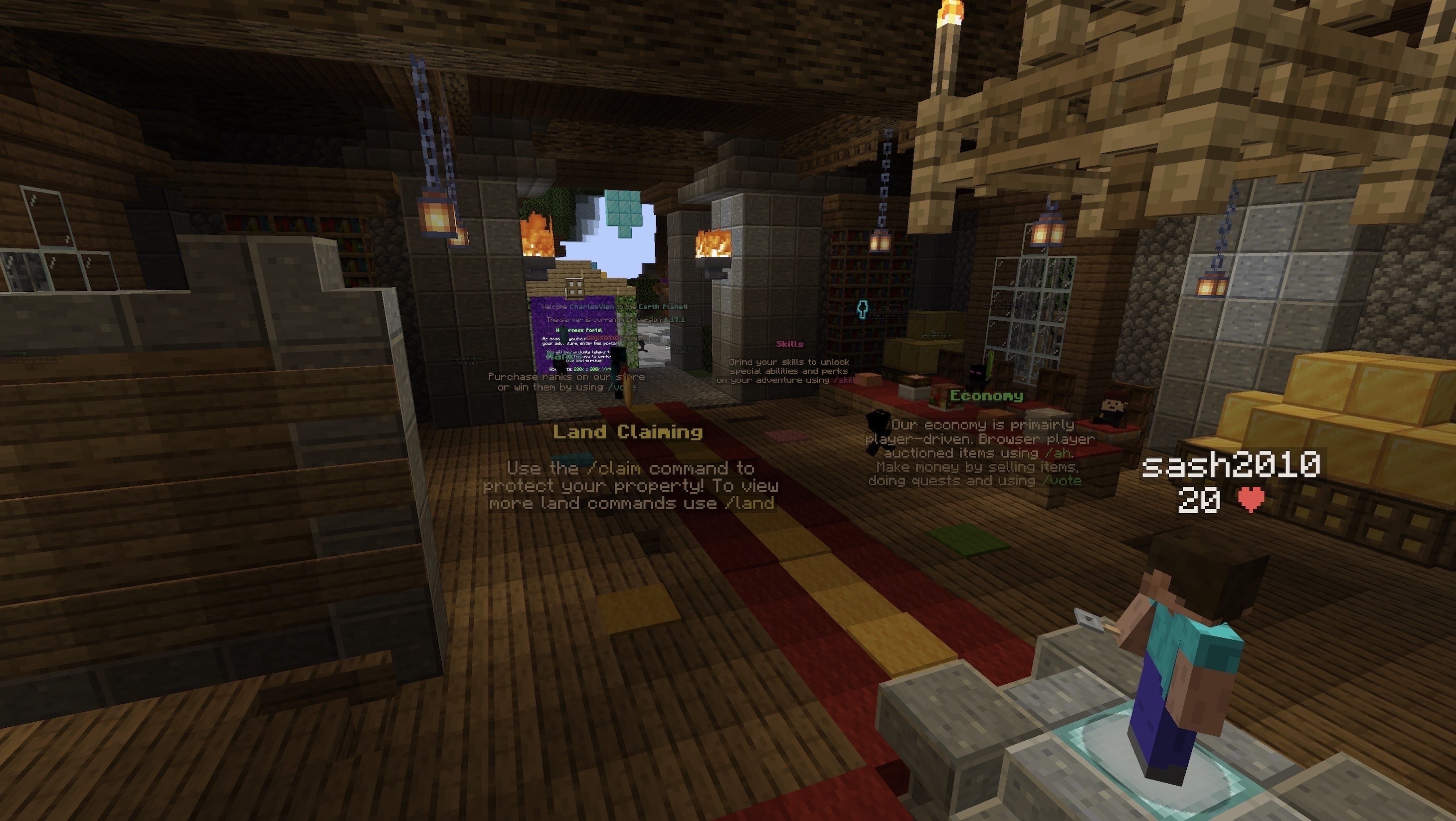 Delivery Man
We are introducing the delivery man into Earth! You can now claim daily rewards from the Delivery Man! You can now quickly complete your daily tasks and bathe in the OP loot from the brand new delivery man!

Daily Deliveries Available:
1x Vote Delivery Per Vote Per Day
1x Sync Delivery Per Day
1x Nitro Delivery Per Day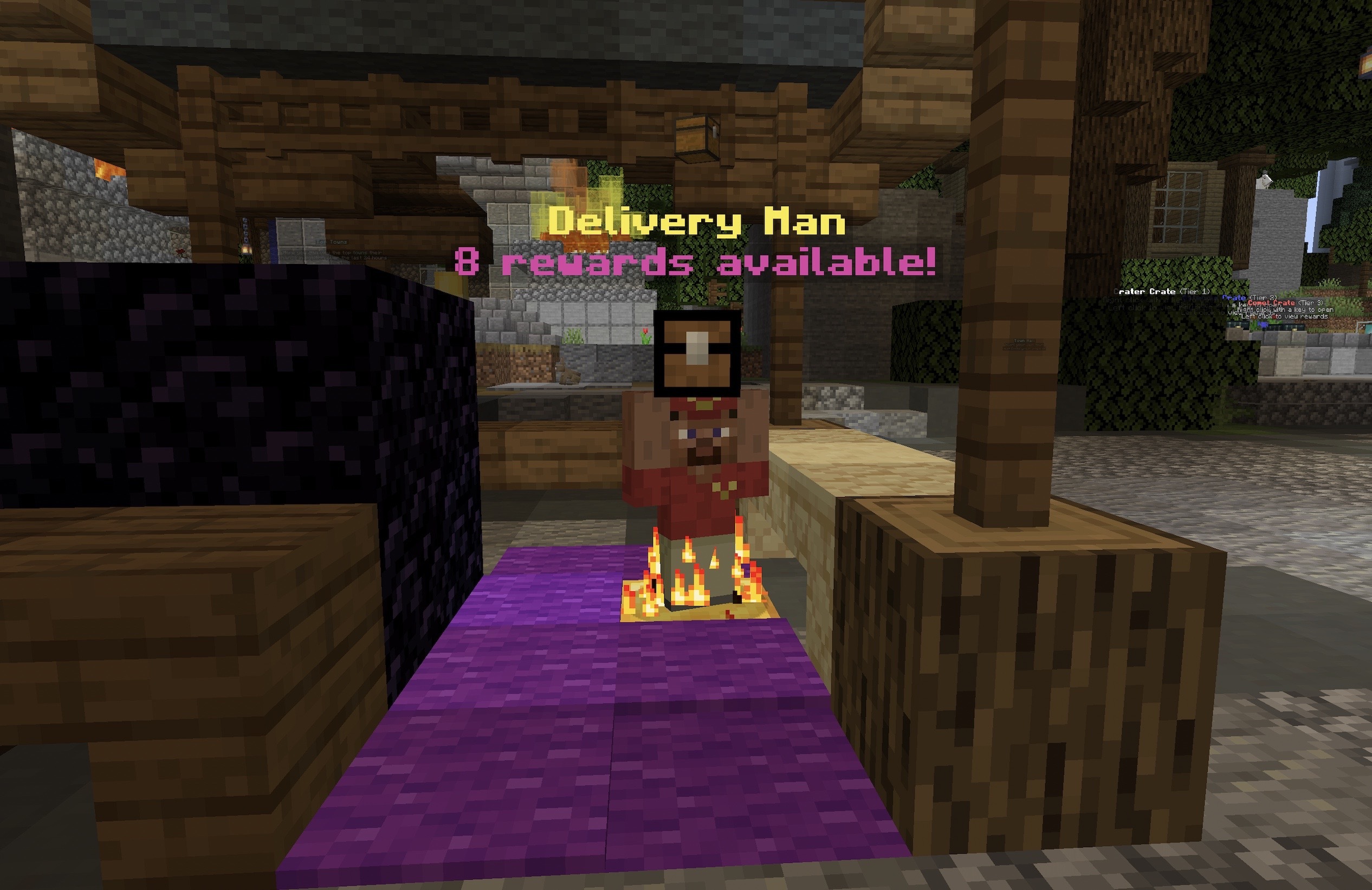 Warps
You are now able to view server warps using /warp and fast travel to places like the spawn, skills bazaar, delivery man and more!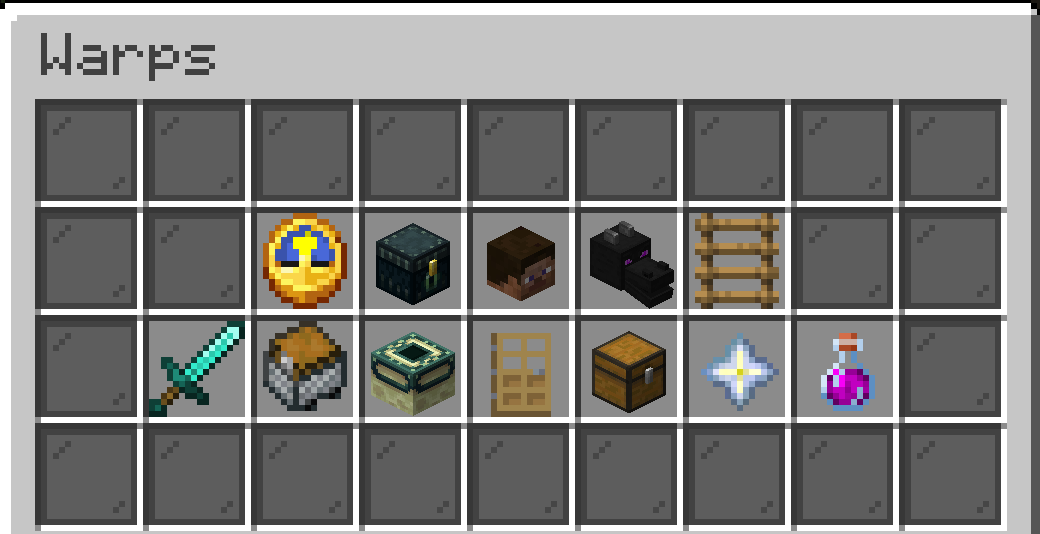 Spawners
You are now able to craft and collect spawners to build mob farms! Mob drops can then be sold to the shop for money!
Crowbar
Have you wanted to break spawners? Well, now you can with the Crowbar! Right-clicking a spawner with the Crowbar will drop the spawner on the ground, enabling you to move spawners!

Spawner Cores
You are now able to craft spawners! If you have a Spawner Core and the mob spawn eggs, you can make yourself a spawner!

Trench Pickaxe
With a Trench Pickaxe, you are able to mine with a significantly larger radius!

Collectors
Collectors are a new item we are introducing to automate the collection of your farms! Any drops that come into the chunk the collector is placed in will automatically be stored in the collector. You can left-click a collector to sell all the contents instantly or right-click to open the collector control panel where you can set filter settings!

Vein Miner
When enabled using /veinminer, any time you break an ore in an ore vein it will automatically break the entire vein for you dropping the ore and exp for each ore in the vein.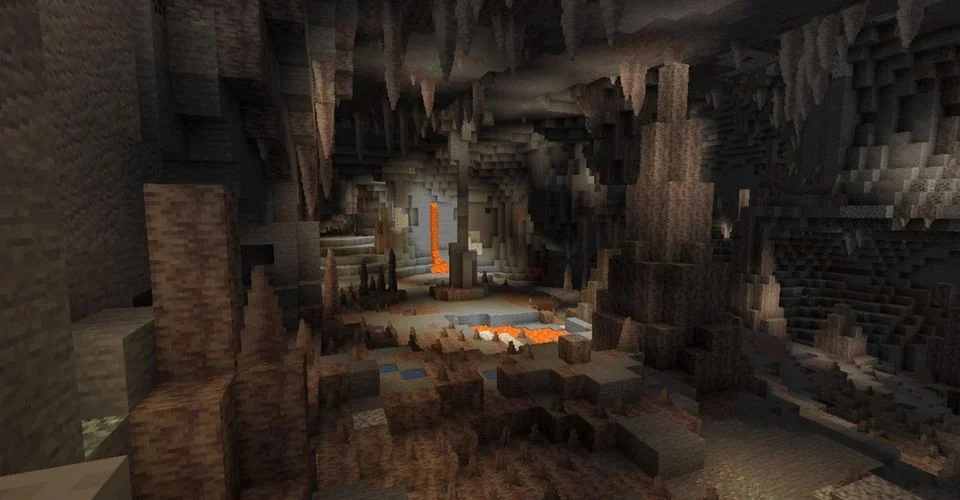 Resource Pack
Introducing the custom Vortex resource pack! This will allow you to experience customized aspects of Earth!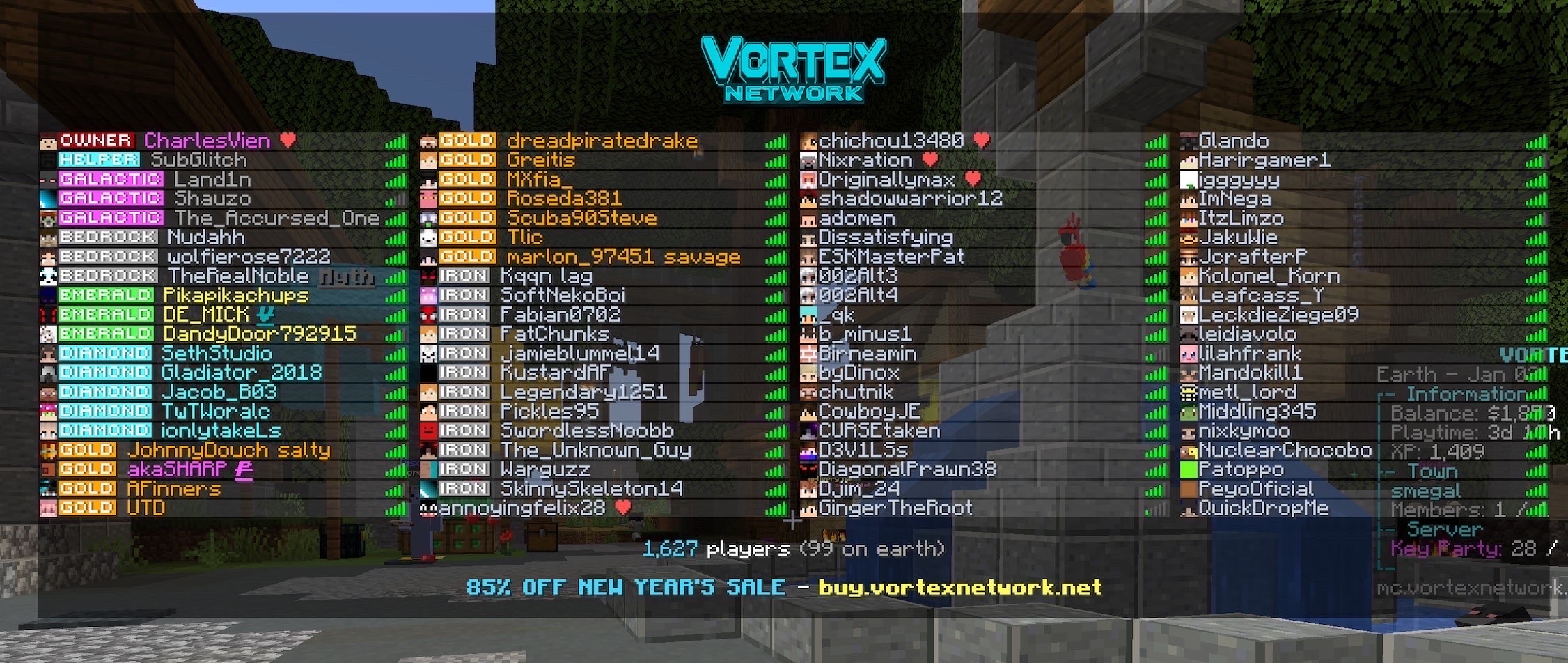 New Rank Perks
We have overhauled the ranks on survival by adding new perks and reclaim items! To view a full list of the new perks for each rank please head on over to buy.vortexnetwork.net and remember to claim the Iron rank for FREE if you haven't already!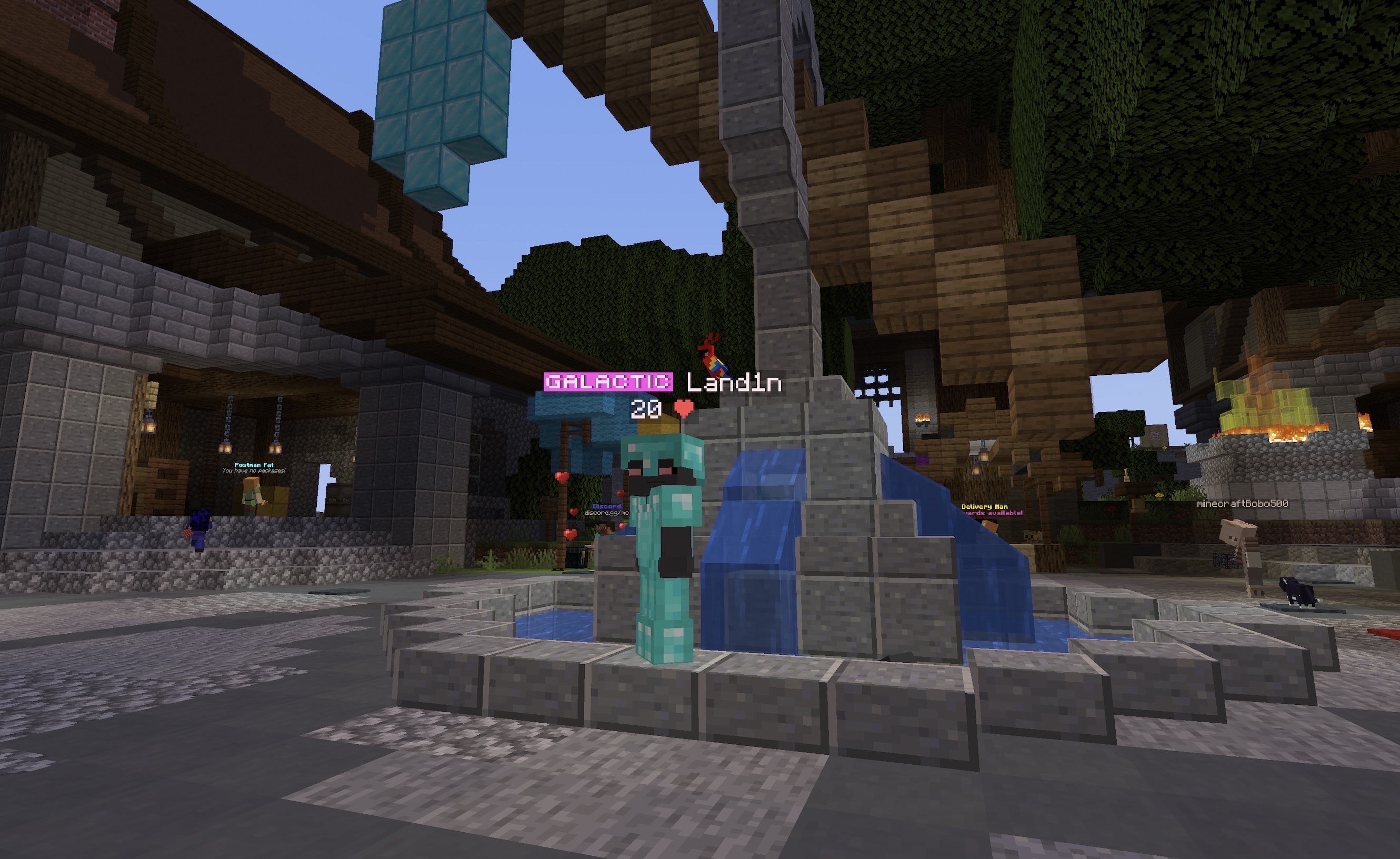 New Gkits
Enhance your playing experience to the next level with a gkit! These gkits are permanent perks you can get that give you amazing and OP loot! There are four gkits that are currently available which are the following:
Spawner Gkit
  - 7-day cooldown
  - 3x Spawner Keys
  - 2x Skeleton Spawners
  - 2x Cow Spawners
  - 2x  Spider Spawners
  - 1x Creeper Spawners
  - 1x Blaze Spawners
Safari Gkit
  - 7-day cooldown
  - 32x Safari Nets
  - 32x Spawner Cores
Miner Gkit
  - 7-day cooldown
  - 1x Diamond Helmet (Protection 3, Unbreaking 3)
  - 1x Diamond Chestplate (Protection 3, Unbreaking 3)
  - 1x Diamond Leggings (Protection 3, Unbreaking 3)
  - 1x Diamond Boots (Protection 3, Unbreaking 3)
  - 1x Diamond Pickaxe (Efficiency 5, Fortune 4)
Grinder Gkit
  - 7-day cooldown
  - 1x Diamond Helmet (Protection 3, Unbreaking 3)
  - 1x Diamond Chestplate (Protection 3, Unbreaking 3)
  - 1x Diamond Leggings (Protection 3, Unbreaking 3)
  - 1x Diamond Boots (Protection 3, Unbreaking 3)
  - 1x Diamond Sword (Sharpness 5, Unbreaking 3, Looting 4, Fire Aspect 3)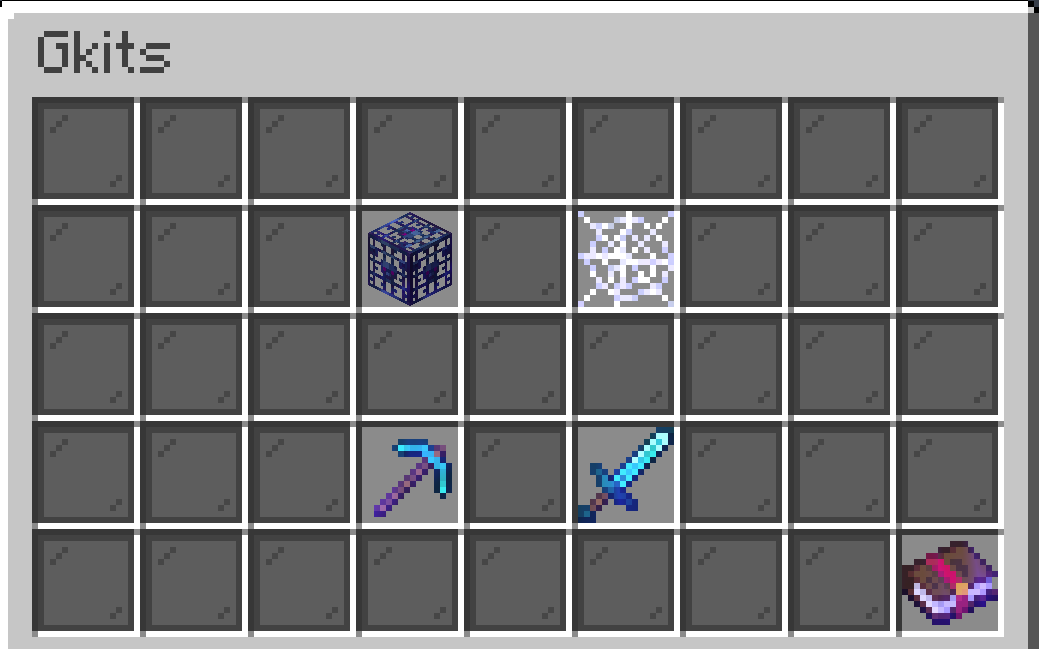 New Crates & Lootbox
We have updated the existing crates! Here is a list of the new crates and the possible prizes from each crate!
Vote Crate
Spawner Crate
Crater Crate (Tier 1)
Asteroid Crate (Tier 2)
Comet Crate (Tier 3)
New Years Lootbox (BEST VALUE)
To view all the loot in the new crates and lootbox, head to /warp crates in-game and left click which crate you'd like to preview!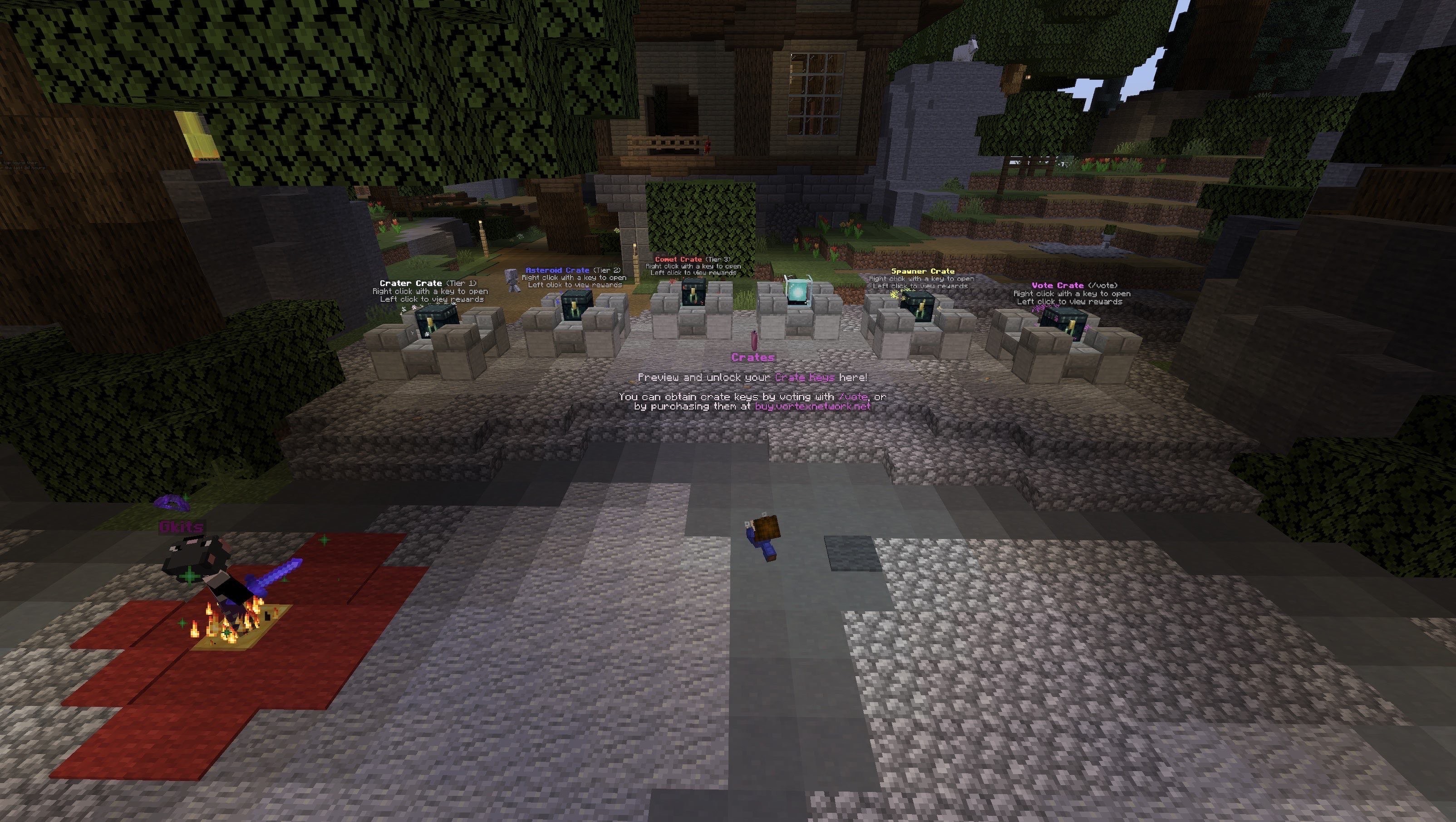 In-game Shop
We have completely overhauled the in-game shop (/shop) to contain dozens more items for you to be able to purchase!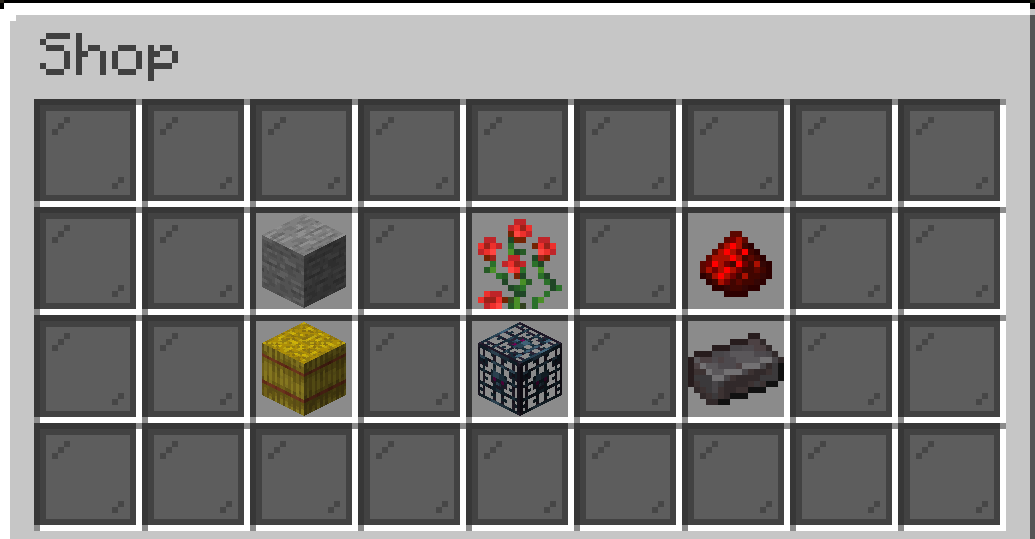 Revamped Skills
Skills have been completely overhauled! There are now six different skills! Each skill has its own unique ability which is able to be activated when right clicking and shifting at the same time. Below will be the skills and their abilities:

Hunting Skill
Blood Thirst - Drastically increases attack damage for a brief period

Farming Skill
Insta-Growth- Any crop which has been planted will fully grow

Woodcutting Skill
Quick Chop - Will cause leaves and logs to be instantly broken

Mining Skill
Drill - When a block is mined it will mine out a 3x3 area

Fishing
Lucky Catch - Any fish reeled in will give 10x experience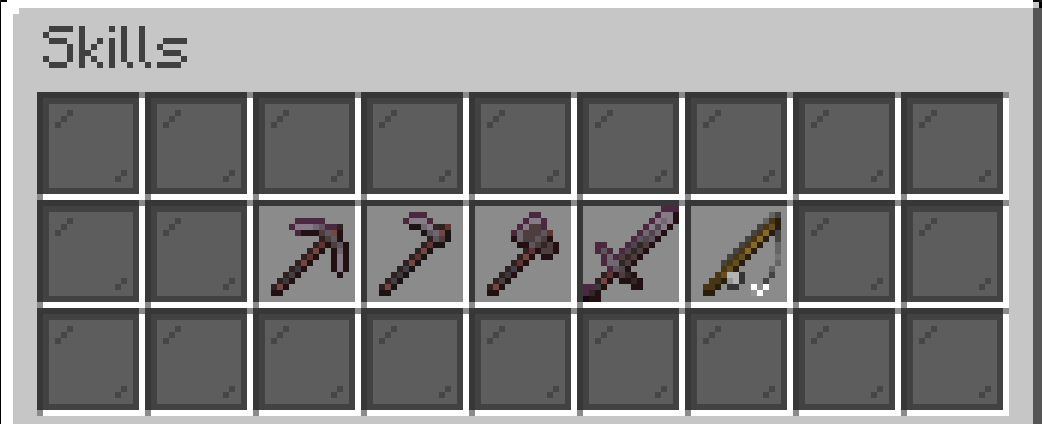 What's Coming Next?
Treasure Maps
At the Tavern Keep in spawn (close to the Traveling Trader), you can find a bar where you can buy Treasure Maps! You can use these to find the treasure and gain exclusive rewards!
Quest Scrolls
The Tavern Keep will soon also sell Quest Scrolls which you can purchase and bring back to him once completed for a hefty reward!
Dungeons
Defeat mobs and bosses with other survival adventures as you explore a massive randomly generated cave system and earn loot!
Jobs
Earn money by joining jobs and completing specific tasks and side quests pertaining to your job!
Bug Fixes
A creeper's explosion will no longer do damage or break blocks
Salmon will spawn naturally again
World render distance has been increased to 8 chunks
Many many more bugs and QOL issues have been fixed that are too much to list here.
Nitro Rewards
Did you know you can get a load of perks just by boosting us on Discord? If you already have a Nitro subscription you get two free boosts included! Below are just some of the amazing perks you will receive upon boosting.
1x Nitro Lootbox (available in-game via /reclaim once per season)
In-game Nitro Title
In-game Nitro Cosmetics
Daily Nitro Delivery from the Delivery Man
Booster role in Discord, including the Booster badge, and your name will be listed under staff!
In-game Pink Tab Name
In-game Pink Diamond on your display name
Nitro Booster line in your hover over display name
Conclusion
We're looking forward to sharing these updates with you and can not wait for future Earth content!
~ Vortex Earth Team