Prison Cosmic Reset
Hey astronauts! I am excited to announce that we are resetting Prison Cosmic on July 16th at 3 PM EDT / 12 PM PST / 8 PM BST!!
Prison Cosmic releases on July 16th at 3 PM EDT / 12 PM PST / 8 PM GMT!
For any other time zone, type "3 PM EDT" into Google, and the appropriate time will be displayed based on your location. Let's jump into the reset details!
---
Server Details
The following information is the basic server details for our upcoming reset. To see new features, keep scrolling until you see the "Features" section.
Cell Top (/ctop)
This leaderboard is based on your Cell member's prestige levels, you and your cellmate can increase your cell level by prestiging through /prestige!
$100 Voucher
$75 Voucher
$50 Voucher
$30 Voucher
$15 Voucher
Block Top (/btop)
This leaderboard is based on how many blocks you mine, whoever mines the most blocks will win the following rewards! The block top leaderboard is reset weekly to keep it fair for new players joining mid-season!
$50 Voucher
$35 Voucher
$15 Voucher
Pass Top (/passtop)
Pass top is a weekly top payout we are introducing this season with the revamped Galaxy Pass! To check what position you are on pass top you can use /passtop. The top three people on pass top at the end of each week will win the following rewards.
$10 Voucher
$7.5 Voucher
$5 Voucher
---
Features
We have some crazy new content and many gameplay improvements releasing this season! Read below to find out what you can expect to see this season:
Cells
Team up with your friend in a duo cell to prove you are the best pair in the Cosmic galaxy!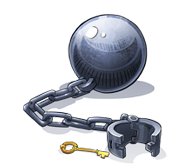 Pickaxe Updates
To help give Cosmic it's own spin and flare, we are revamping pickaxes on Cosmic! We are also changing the enchant meta back to Hammer! Read all details below:
Pickaxe Cores
Serving as a replacement to the pickaxe crystal, your pickaxe core will is an upgradable and chargeable component of your pickaxe. Upgrading the core will increase your sell multiplier and give exclusive bonus perks at level markers. Cores are activated by supplying it with experience.
New Enchants
Shard (Rare)
- Shoots out fireworks which destroy nearby blocks
- 500 Tokens per level | Max level of 7,500
Updated Enchants
Firecracker
- Shoots out fireworks which destroy nearby blocks
Lottery
- The value of the voucher has been decreased and the proc rate increased
Locksmith
- Changed from locksmith key to vote/crater/asteroid/comet keys
Experience
- Modified the scaling of experience received per level
Removed Enchants
Explosive
Shrapnel
Rift
Luck
Extra Luck
Crystal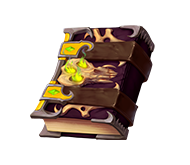 Prison Yard Event
The duo version of KoTH, the Prison Yard event will require 5 Cells (10 players) to queue in order to begin. Cells will be placed into a FFA style event where each Cell is trying to stay alive in the Prison Yard for the longest. The Cell that wins the event will be given an extremely enhanced Event Crate key!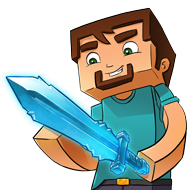 Amethyst Armor
A modification of the current Crystal Armor, you will start out with a set of Amethyst Armor which can be upgraded to provide three different boosts while mining.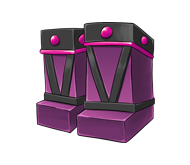 Quality of Life Improvements
We have listened to your feedback on the annoyances of our Prison platform and we've come together with a list of items to be fixed!
Tokens and experience will be able to be used in the Auction House
Destroyer bosses will now give rewards again
Purchase notification buffs can be toggled in /settings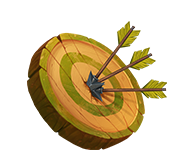 Player vs Environment
Per community polls, there is an intense desire for more PvE content and other forms of grinding. In the process of prioritizing features and development time, these aspects have been made the primary focus of next season. This means fishing will stay intact the way it is for this current season. New form(s) of grinding and PvE will be added next season!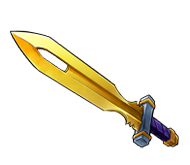 Nitro Rewards
Did you know you can get a load of perks just by boosting us on Discord? If you already have a Nitro subscription you get two free boosts included! Below are just some of the amazing perks you will receive upon boosting.
1x Nitro Lootbox (available in-game via /reclaim once per season)
In-game Nitro Title
In-game Nitro Cosmetics
Daily Nitro Delivery from the Delivery Man
Booster role in Discord, including the Booster badge, and your name will be listed under staff!
In-game Pink Tab Name
In-game Pink Diamond on your display name
Nitro Booster line in your hover over display name
Conclusion
We're looking forward to seeing everyone on this brand new planet and good luck to everyone in contention for our prize pool!