Prison Plasma Release
Prison Plasma releases on September 16th at
3 PM EDT / 12 PM PDT / 8 PM BST!
---
Join our Discord at https://discord.gg/mc to interact with the community and participant in key alls!! and giveaways
---
What is being reset
Everything is being reset apart from Kits, Ranks or Permanent Perks. If you have bought anything within the last two weeks contact us on discord.gg/mc to get these items next season.
---
Release Details
/Levels
/Levels is coming to Prison Plasma. When players reach certain vote and playtime milestones they will be able to get epic rewards from /levels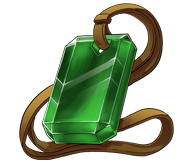 ---
Login and Playtime Rewards
Prison Plasma introduces login and playtime rewards. Logging in and reaching certain playtime milestones will reward amazing rewards by doing /deliveryman. Each rank and Nitro boosting offers their own unique rewards. Sync your Minecraft and Discord accounts at discord.gg/mc to reclaim these rewards.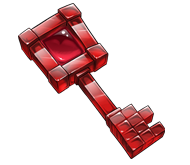 ---
Robot Focus
A Robot Focus will increase the output of either Tokens or XP when applied to a robot. However, if you apply a Robot Focus, your robot will stop producing the other currency and solely generated the focused currency.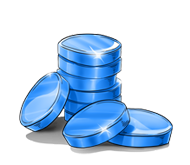 ---
Token and Sell Armour
Token and sell armor will be an exclusive set featured in /gangshop. They are now available to purchase now for all players to enjoy! They offer a buff of between 0.01 to 0.06, up to a maximum conbined total of a 0.07 multipler.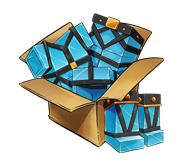 ---
Armour Enhancement Combining
Players will be able to combine their armour enhancements to increase the overall boost they provide at the Crystal Forger NPC at spawn.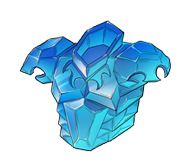 ---
Fishing Changes
Fishing will be recieving small reworks and buffs for this season, below are the following changes.
All rarities of fish will give more tokens
Fishing rods will now have the ability to be salvageable similar to pickaxes
Wishing Well and Fish Market will be receiving buffs this season
Leveling up your fishing rod will now provide buffs.

Level 10: Has a 50% chance to give a another beacon from Beacon Grove

Level 25: There is a 50% chance to get double oil from fishing

Level 75: There is a 5% chance to reel in a second fish

Level 125: Lucky Hook/Wishing Well have a 50% chance to give a secondary item when they proc

New Double Catch enchant

250 Levels

2500 Tokens per level

Has a chance for users to catch a double the amount of fish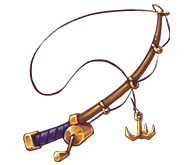 ---
Private Mine Bedrock Improvements
The Private Mine menu will provide two options when a mine is selected, the first is to manage the mine while the second is to teleport to the mine.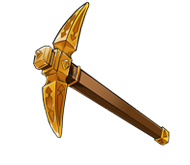 ---
Minor changes
We're making the following Changes:
Midas touch has received a slight nerf to the amount of tokens it outputs

Midas touch, Rooted, Reburying the Dead and Infestation will get adjustments to their proc rates.

/pmax and /prestigemax will be added from Cosmic to Plasma.

Octane redeemable kit items will be changed to red dye.

"Players can now shift + click and hotkey crystal armour into the crystal fusion menu.

Meteorite fall event is being removed from /warp pvp.

Rock pet and Payday pet will display messages when they activate.

Gang shop will no longer reset upon sudden restarts, rather it will stick to every 24 hours.

Players will be unable to warp to the prestige mines unless they have the correct prestige level.

Galaxy Pass level 30 title has been changed to "Stone Ages".
---
Payouts and Competition
Gang Prestige Top (/gtop)
Players with the highest Gang Prestige will recieve the following
$100 Buycraft

$75 Buycraft

$50 Buycraft

$40 Buycraft

$35 Buycraft
---
Player Prestige Top (/gtop)
Players with the highest Player Prestige will recieve the following
$30 Buycraft

$20 Buycraft

$10 Buycraft
---
Block Top (/btop)
Players who break the most blocks will recieve the following
$30 Buycraft

$20 Buycraft

$10 Buycraft
---
Pass Top (/passtop)
Players with the highest Galaxy Pass level will recieve the following
$10 Buycraft

$7.5 Buycraft

$5 Buycraft
---
Fishing Top (/ftop) [FIRST WEEK]
Players who reel in the most fish will recieve the following
3x Plasma Lootboxes

2x Plasma Lootboxes

1x Plasma Lootboxes
---
Nitro Rewards
Did you know you can get a load of perks just by boosting us on Discord? If you already have a Nitro subscription you get two free boosts included! Below are just some of the amazing perks you will receive upon boosting.
1x Nitro Lootbox (available in game via /reclaim once per season).

In-game Pink Diamond on your display name.

In-game Nitro Boosting line in your hover over display name.

In-game Nitro Cosmetics (/cosmetics).

Extra Deliveryman Rewards (/deliveryman).

Nitro Booster role in Discord.

Nitro Booster badge next to your name in Discord.

Your name will be displayed on the side bar in our Discord under the Nitro Booster heading!
---
Conclusion
We're looking forward to another great season, good luck to everyone in contention for our prize pool!
~ Vortex Staff Team