Skyblock Pandora Release
Hey astronauts! I am excited to announce that we are releasing the brand new revamp of Skyblock Pandora on April 15th at 3 PM EDT/ 12 PM PDT / 8 PM BST! We've gathered a lot of community feedback and put a lot of time into making sure we execute the changes everyone wants to see for Pandora this release. Thank you all who contributed!
Join our Discord at https://discord.gg/mc to interact with the community and participant in key alls!
Skyblock Pandora releases on April 15th at 3 PM EDT / 12 PM PDT / 8 PM BST!
For any other time zone, type "3 PM EDT" into Google, and the appropriate time will be displayed based on your location. Let's jump into the reset details!
Server Details
The following information contains the basic server details for our upcoming reset. To see new features, keep scrolling until you see the "Features and Changes" section.
Island Top (/istop)
We'll be giving out vouchers for those players that have gained the most Island Value in that week. To get island value check out our economy quick start guide below. These payouts will be distributed every week from the start onward until the map comes to a close.
$100 Buycraft
$75 Buycraft
$50 Buycraft
$35 Buycraft
$15 Buycraft
Fishing Top (/fishingtop)
Fishing top is a voucher leaderboard every season of Skyblock Pandora. At the end of the week, the top three people on Fishing top will receive the following voucher reward:
$30 Buycraft
$20 Buycraft
$10 Buycraft
To get higher on the fishing top you must catch fish at /warp fishing.
Mob Top (/mobtop)
Mob top is a voucher leaderboard for every season of Skyblock Pandora. The top three people on Mob Top will receive the following voucher reward:
$30 Buycraft
$20 Buycraft
$10 Buycraft
To get a position on Mob Top you need to kill the Blaze mob on Skyblock Pandora.
Farming Top (/farmingtop)
Farming top will be a voucher leaderboard this season. This leaderboard will display the current top players who have farmed the most pumpkins! The following rewards are given out each week:
$30 Buycraft
20$ Buycraft
10$ Buycraft
To get a postion on Farming Top, players will need to grind pumpkins at their Skyblock Island.
Pass Top (/passtop)
Pass Top is a leaderboard for players who grind a lot! You get pass levels from fishing, mob kills and placing spawners! Every week you will be given a voucher if you are ranked in the top three players for the pass level!
$10 Buycraft
$7.5 Buycraft
$5 Buycraft
What is being reset?
Below is a list of gameplay elements that will be cleared with the upcoming reset:
Your Skyblock Data
Your Balance
Personal Data
Enderchests
Private Vaults
Inventories
Islands
Chests
Any non-permanent perks
What is not being reset?
Unlocked GKits
Donator Ranks
Any permanent perks
If you purchased something within the two weeks please reach out via a support ticket on Discord and we will give it to you next season!
New Spawn
We will be featuring a brand up spawn for this season of Skyblock Pandora! Make sure to pop by and explore this post-apocalyptic update to a previous beloved spawn!
Features and Changes
The community's feedback has been invaluable and has had a significant impact during this development cycle of Skyblock Pandora.
Version Update
This season of Skyblock Pandora will be the first skyblock map to be within 1.19, there will be a variety of more blocks added to the /shop for players to enjoy as well as increasing the world height limit so you can build much larger structures then ever before.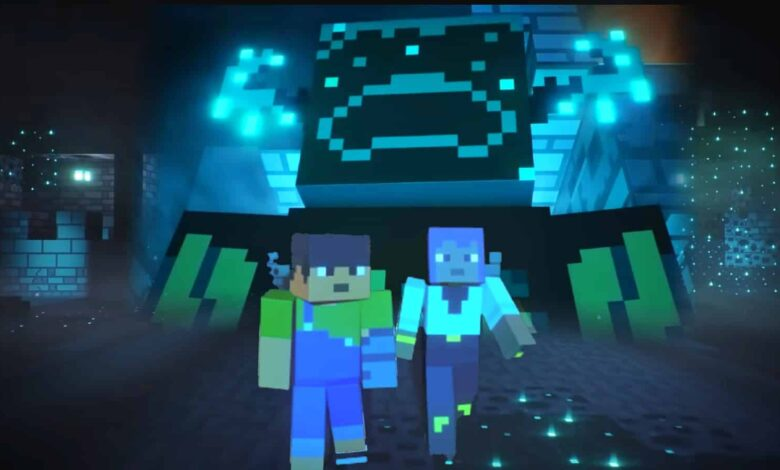 Galaxy Pass (NEW Update!!!)
Galaxy Pass has been needing an update and it is long overdue. We believe by updating and bringing a new concept to the Galaxy Pass will encourage players to actually grind and look forward to the Galaxy Pass.

There will be the Free and Premium rewards. Even if you purchase the Galaxy Pass later in the season you can earn the past Premium rewards.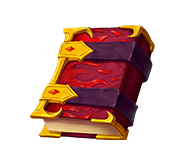 Rotating Spacecoin Shop
The spacecoin shop will be receiving a revamp within this season of Pandora. Every day there will be 4 items, three of which will be more common items while the other will be a rare limited edition item that will be much better and much more expensive then the regular items, make sure to grab these limited items while you can!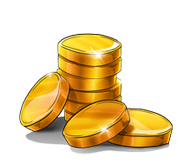 /levels update
This seasons of skyblock pandora will be introducing a new set of rewards from playing and voting which can be reclaim out /levels system! Below is the list of the rewards which players can achieve within this season.
Level 1:
1k Spacecoins
$5,000,000
1 Crater Key
1 Mystery Spawner
1 Lucky Block
Level 2:
2k Spacecoins
$7,500,000
2 Crater Key
1 Mystery Spawner
1 Lucky Block
Level 3:
3k Spacecoins
$10,000,000
3 Crater Key
2 Mystery Spawner
2 Lucky Block
1 Sell Wand [100 Uses]
Level 4:
4k Spacecoins
$12,500,000
1 Asteroid Key
2 Mystery Spawners
2 Lucky Blocks
Level 5:
5k Spacecoins
$15,000,000
2 Asteroid Key
3 Mystery Spawners
3 Lucky Blocks
$5 Voucher
Level 6:
6k Spacecoins
$17,500,000
3 Asteroid Key
3 Mystery Spawners
3 Lucky Blocks
1 Block Wand [250 Uses]
Level 7:
7k Spacecoins
$20,000,000
1 Comet Key
4 Mystery Spawners
4 Lucky Blocks
Level 8:
8k Spacecoins
$22,500,000
2 Comet Key
4 Mystery Spawners
4 Lucky Blocks
Level 9:
9k Spacecoins
$25,000,000
3 Comet Key
5 Mystery Spawners
5 Lucky Blocks
Level 10:
10k Spacecoins
$30,000,000
2 Crater Key
2 Asteroid Key
2 Comet Key
1 Generator Key
5 Mystery Spawners
5 Lucky Blocks
LevelUp Title
1 Pandora Lootbox
$10 Voucher
Login and Playtime Rewards
This season of skyblock pandora will introduce login and playtime rewards to give you items for your time on the server. All of these items will be accessible via the /deliveryman command or the deliveryman NPC which appears at spawn.
Every day you will be prompted whenever you gain access to a new login rewards, these rewards get better and better with each passing day, however if you do not claim your reward for a given day then your progress will be reset all the way back to day one.
Each rank will have its own set of login rewards as will boosting the discord with nitro. Remember to reclaim the login rewards you have to sync your minecraft account to your discord account at discord.gg/mc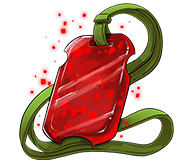 Quality of Life Changes and Bug Fixes
We're making the following balancing changes to allow for a better playing experience:
/shop has been updated
Galaxy pass rewards have been changed
Deliveryman rewards have been changed
Vote rewards have been changed
The /levels playtime bugs has been fixed
---
Nitro Rewards
Did you know you can get a load of perks just by boosting us on Discord? If you already have a Nitro subscription you get two free boosts included! Below are just some of the amazing perks you will receive upon boosting.
1x Nitro Lootbox (available in-game via /reclaim once per season)
In-game Nitro Title
In-game Nitro Cosmetics
Daily Nitro Delivery from the Delivery Man
Booster role in Discord, including the Booster badge, and your name will be listed under staff!
In-game Pink Tab Name
In-game Pink Diamond on your display name
Nitro Booster line in your hover over display name
Conclusion
We're looking forward to another great season, good luck to everyone in contention for our prize pool!
~ The Pandora Planning Team