Skyblock Pandora Release
Hey astronauts! I am excited to announce the next season of Skyblock Pandora will be launching on Saturday, January 15th at 3 PM EST / 12 PM PST / 8 PM GMT!
We've made many improvements to the planet based on your feedback from last season and we cannot wait to share them with you on release day!
Join our Discord at https://discord.gg/mc to interact with the community and participant in key alls!
Skyblock Pandora releases Saturday, January 15th, 2021 at 3 PM EST / 12 PM PST / 8 PM GMT!
For any other timezones, type "3 PM EST" into Google, and the appropriate time will be displayed based on your location. Let's jump into the release details!
---
Server Details
The following information is the basic server details for our upcoming release. To see new features, keep scrolling until you see the "Features" section.
Island Top (/istop)
We'll be offering vouchers for those players that have the most Island Value. To get island value checkout our economy quick start guide below. These payouts will be distributed every week from the start onward until the map comes to a close.
$100 Buycraft
$75 Buycraft
$50 Buycraft
$30 Buycraft
$15 Buycraft  
Soul Top (/soultop)
Soul top is a voucher leaderboard for this season of Skyblock Pandora. At the end of the week, the top three people on Soul top will receive the following voucher reward. To get higher on the Soul top, you will have to deposit souls into your soul bank! For more information view the /soultop menu.
$30 Buycraft
$20 Buycraft
$10 Buycraft
Fishing Top (/fishingtop)
Fishing top is a voucher leaderboard for this season of Skyblock Pandora. At the end of the week, the top three people on Fishing top will receive the following voucher reward. To get higher on the fishing top you must catch fish at the fishing lake.
$30 Buycraft
$20 Buycraft
$10 Buycraft
Pass Top (/passtoptop)
Pass Top is a leaderboard for players with the Premium Galaxy pass! Every week you will be given a voucher if you are ranked in the top three players for Pass level!
$10 Buycraft
$7.5 Buycraft
$5 Buycraft
---
What is being reset?
Below is a list of gameplay elements that will be cleared with the upcoming reset:
Your Island
Your Balance
Island Upgrades
Personal Data
Enderchests
Private Vaults
Inventories
Island
Chests
Any non-permanent perks
What is not being reset?
Unlocked Kits
Donator Ranks
Any permanent perks
If you purchased something within the last two week please reach out via a support ticket on Discord and we will give it to you next season!
---
Features
We have some crazy new content and many gameplay improvements releasing this season! Read below to find out what you can expect to see this season:
New Spawn
To celebrate this new season, we have put a new and exciting spawn for you to explore!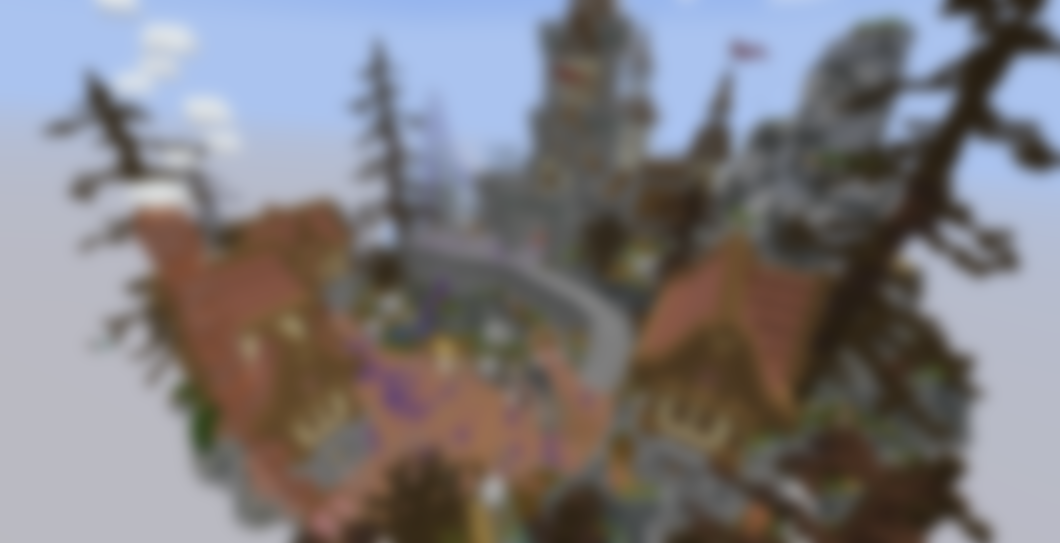 New PVP Arena
We have a brand new pvp arena this season with a focus on centralized pvp zones. The old dead zone was a massive 750 x 750 build which made it difficult to enjoy pvp.
New PvP Arena Features:
KoTH Point
Outpost Point
Endermite Grinding
OP Fishing Lake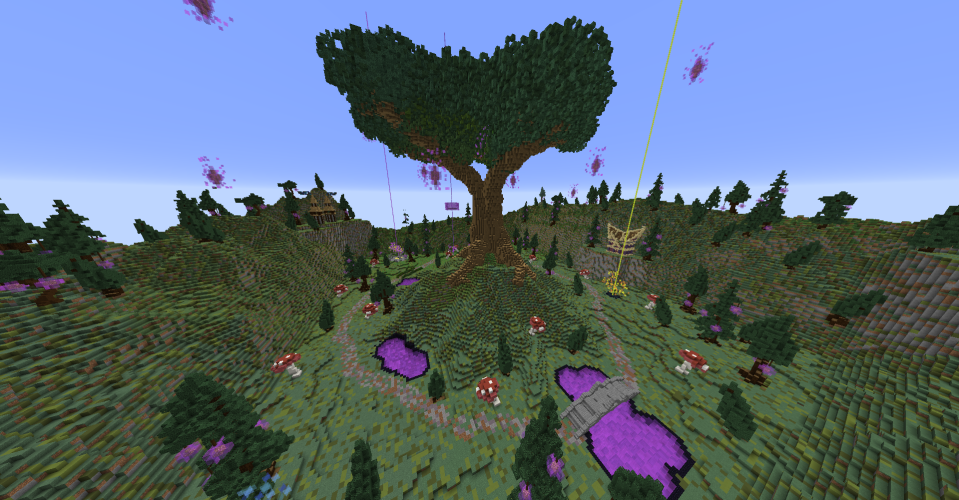 Tutorial System
For all players who would be playing Pandora, we have introduced a brilliant system in order to guide them through the basics of their skyblock journey, this being a tutorial system. This tutorial will teach the fundementals of the game, teaching how make money through means such as fishing and killing mobs, as well as teaching the importance of island levels. Complete the tutorial system to earn an amazing reward!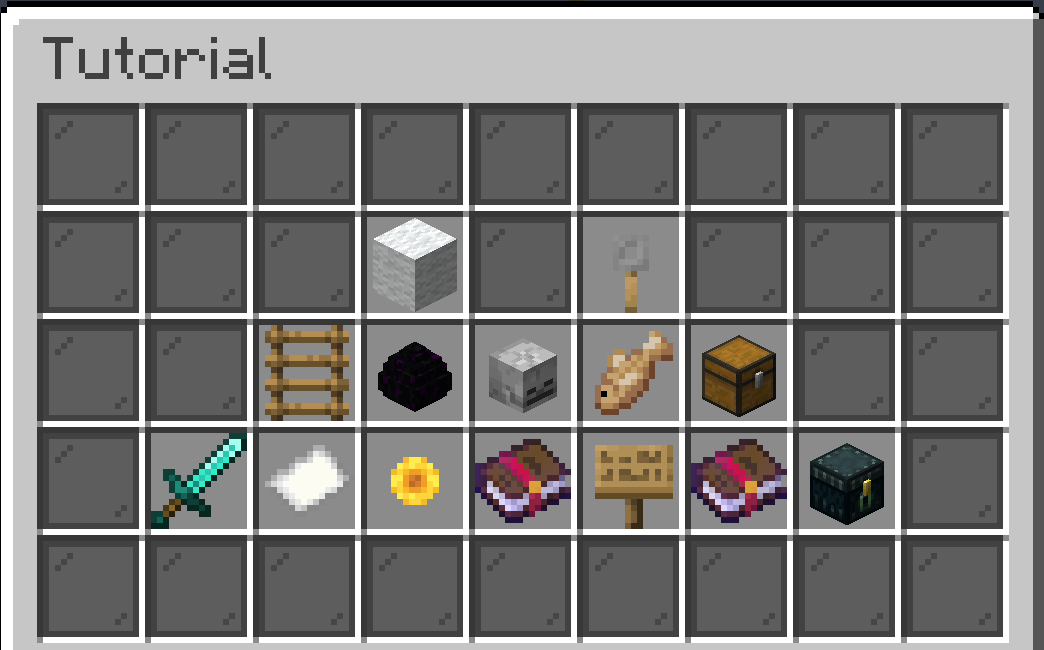 Soul Shop
A new feature called the Soul Shop is being introduced to this season of skyblock pandora! The idea is simple, whenever a mob has been killed by the player it will have a chance to drop a mob head, which then can be converted in the Soul Shop for a soul and these souls are then used to buy items from the soul shop using the /soulshop command.
Island Upgrades
To help you on your skyblock journey we are introducing island upgrades, these marvelous upgrades provide a huge boost to certain key aspect of the game. Below is a list of the effects of the upgrades. These upgrades will be bought using in-game money and when certain requirements are met.
Increases the spawn rate of spawners
Increases the number of spawners that can be put into a spawner stack
Increase the chance of catching rarer fish at warp fishing
Increases the price at which fish are sold at the fisherman
Increases the price at which mob drops are sold at /shop
Increase the chance of getting a mob head when killing mobs
Double the number of mob drops from mobs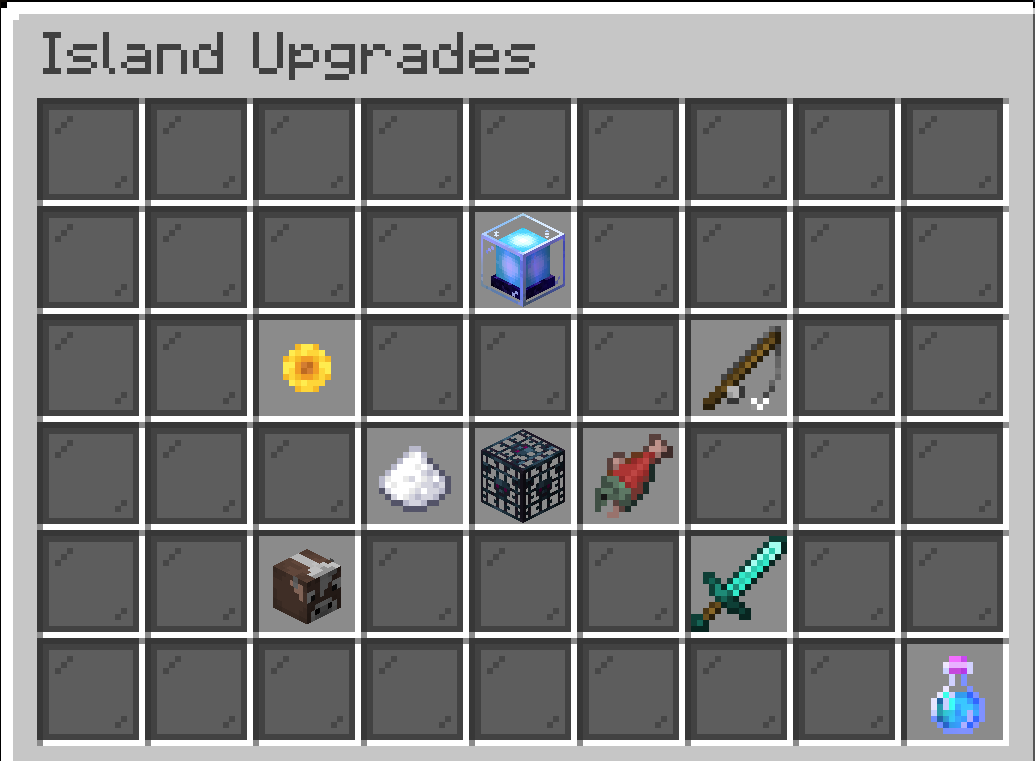 Rank Reclaims
We have brand new rank reclaims this season! Every donator rank now gets money pouches, reclaim lucky blocks, and a Mystery Spawner! The amount of each is dependant on your rank but you are guaranteed at least one of each!
Mystery Spawners
Introducing a new type of reward, Mystery Spawners! A Mystery Spawner is a placeable block (similar to a lucky block), that when broken will give you a random spawner! Play your chance to get an OP spawner with a Mystery Spawner!

Aliens
Some little friends from beyond the stars have come down to be part of your wonderful skyblock journey! We are introducing four different species of Aliens and each has its own unique skill which will be shared below.  Each alien will get better over time as they harness their skills and with a small monetary incentive.
Slayer Alien
This Alien stabs its sword violently into the fabric of space in order to hunt mobs randomly throughout the world and will collect the loot as it does
Miner Alien
This Aliens mines the fabric of space to provide its friends glorious value blocks
Fisher Alien
This Alien uses its rod to fish the fabric of space to provide its friends with fish that seem to be stolen from /warp fishing
New Items
We are introducing an incredibly useful items to skyblock this time round so that they may make your life much easier in your journey.
This item is:
The Block Wand
These wands when they are used to strike a chest with a left click will transport value blocks inside of these chests into nearby blockstacks
Spawners
Spawners will be getting a HUGE revamp this season. There will be many more spawners that are used to give different blocks for island levels, as well as more types of spawners to earn money from. The spawners that will be used to earn money all can be harvested automatically, however in some situations it is beneficial to kill the mobs by hand.
Fishing
There are a couple of wonderful surprises regarding fishing for this season of Pandora.
We have brought in a brand new fishing area for you to enjoy! Check it out at /warp fishing!
Every hour on the server there will be an event in which a fish will spawn called the Trophy fish and when it does there will be a 10% chance that every fish reeled in will be a Trophy fish and will present the user with an insane reward for managing to reel in this fish.
When fishing at /warp fishing you have a chance to pick up 5 types of fish, common, rare, epic, legendary and mythic and these fish can be sold at the fisherman. The more rare the fish the more valuable it will be
While fishing there is a chance for you to find one of the brand new mystery spawners which will give you an OP spawner !
Rules
The rules of this seasons of pandora have gotten an update, they are now less confuision now and the punishments now follow a clear defined structure.
---
Nitro Rewards
Did you know you can get a load of perks just by boosting us on Discord? If you already have a Nitro subscription you get two free boosts included! Below are just some of the amazing perks you will receive upon boosting.

1x Nitro Lootbox (available in-game via /reclaim once per season)
In-game Nitro Title
In-game Nitro Cosmetics
Better Deliveryman Rewards
Booster role in Discord, including the Booster badge, and your name will be listed under staff!
In-game Pink Tab Name
In-game Pink Diamond on your display name
Nitro Booster line in your hover over display name
---
Balancing Changes
There have been fundamental updates to how Pandora is balanced, here is an extensive list of the changes:
Economy is now heavily focused on fishing and mob grinding
Farming has been completely removed
A new series of mob spawners are introduced with updated items and pricings
Looting will now affect mob drops
All mobs apart from Blaze are automatic, but in some instances manually grinding might be the better solution
---
Gameplay Changes
We're adding and tweaking the following features on Pandora in addition to everything mentioned above:
The blocks which will be used for island levels and their values have been changed the list of the mobs which will be available and their drops will be below

Creepers will drop Redstone
Zombie will drop Lapis
Witch will drop Diamonds
Zombie Pigmen will drop Netherite
Villager will drop Emeralds

Spacecoin shop has been replaced
New fishing warp
New pvp arena
Iron sell price has been increased from 9 to 20
Blaze rod sell price has been increased from 20 to 110
---
Conclusion
We have put a lot of time and love into the planning of this new Pandora season and hope you enjoy it!
~ Vortex Pandora Team